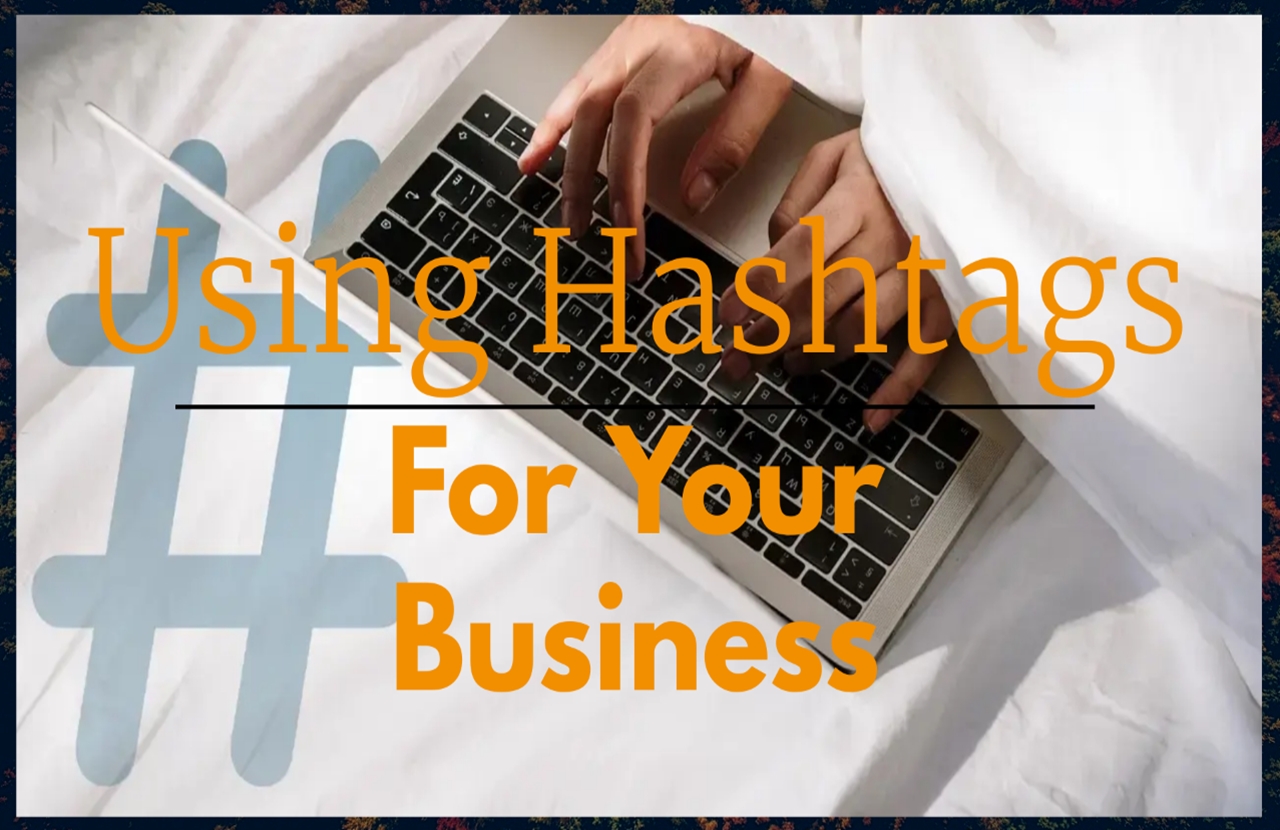 Using Hashtags for Your Business
Hashtags enable marketers to amplify their brand's social media reach and engagement. This article introduces the basics of using hashtags effectively and why you should be using them.
The Basics of What a Hashtag is
A hashtag is a word or phrase preceded by the # symbol.
On social media, it serves to relate a piece of content to specific topics or categories. This enables the content to be easily discovered in on-platform searches and reach more users.
Hashtags do not work if spaces, punctuation or symbols are used. Accounts settings should also be set to "public" to reach non-followers.
They always start with # but they won't work if you use spaces, punctuation or symbols.
Why Use Hashtags?
Engage with your followers
The inclusion of hashtags in posts makes your posts visible in conversations happening in the social media platform your brand is on.
It is proven to generate more engagements through likes, shares, comments and to get new followers.
Branded hashtags help build brand awareness
When Manchester United Football Club signed Cristiano Ronaldo back to in August 2021, Manchester United experienced a surge in its engagements with followers with it's branded hashtag of #MUFC and #ManUtd combined with Cristiano Ronaldo's #CristianoRonaldo own appeal and fans.
The example of the Instagram post below shows more than 471,000 likes for just one post.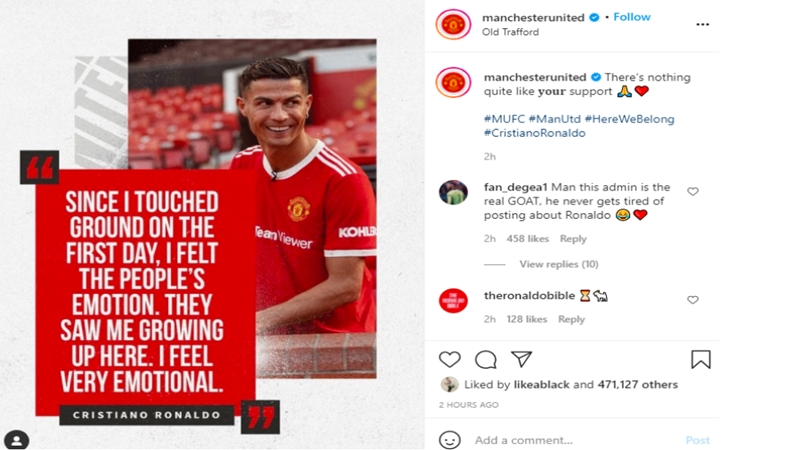 In 2017 when Audi released their R8, one of the Twitter users (Joanne McCoy) let the brand know how badly she wanted to ride an R8 by including #WantAnR8 in her tweet. The brand gave her a surprise by letting her drive an R8 for a day.
The hashtag later took off as the brand used it to promote the launch of their car. Soon, others also started using the hashtag and Audi surprised a few of them by letting them drive an R8 for a day.
Showing Support for Social Issues
Using a hashtag that's connected to an issue beyond your brand is a way to mobilize behind an important cause or issue.
Nike for example shows its support for the #BlackLivesMatter movement that has taken the world by storm.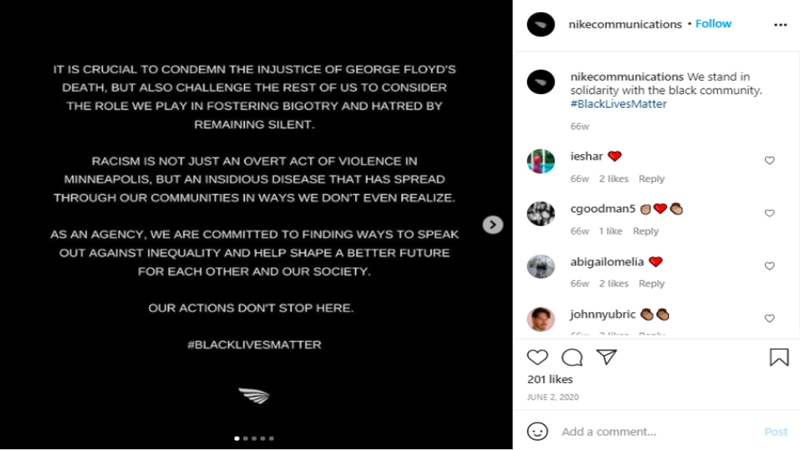 Adding the context your social media posts
On Instagram, longer captions are not effective. Adding a hashtag is a simple way to contextualize your posts.
For example, when NASA celebrated the 50th anniversary of the Apollo 11 moon landing in July 2019, they started using #Apollo50th as a hashtag for its campaign on Twitter.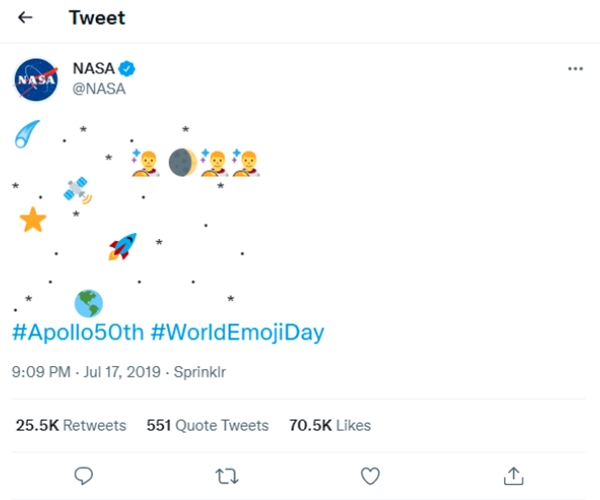 Help your target audience find you
Users can follow hashtags as well as other users on Instagram and Linkedin. Using a few popular hashtags can be another way to help new users find your brand.
For example, if you use #singaporerediscovers on your brand's Instagram posts, someone who follows that hashtag will see your recent post in their feed. You might gain some new followers this way.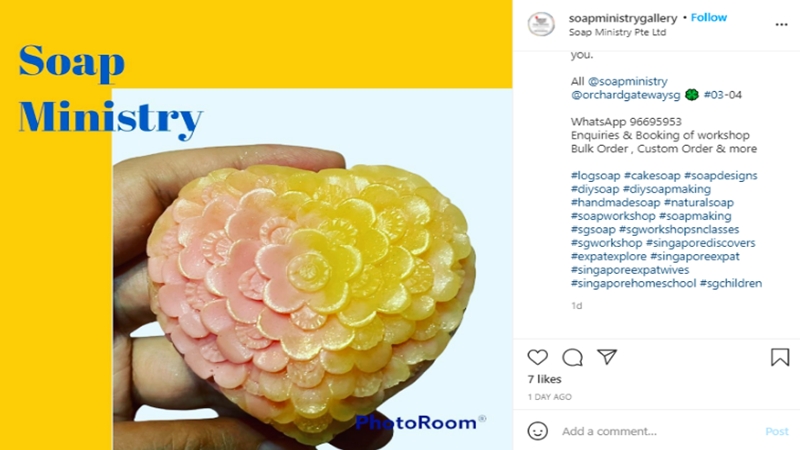 Soap Ministry promotes its courses by tagging on Singapore Tourism Board's #singaporerediscovers campaign to reach their target audience.
With the knowledge of how to use hashtags for your brands, it is time for you to start using it effectively for your social media posts.
Can't find the time or don't know how to get your social media up and running? Professional social media agencies will handle all aspects of social media work for you at a fraction of the cost of hiring a social media executive.
Talk to the Mustard Seed Digital Team at +65 64431415 or visit our Get In Touch page
For more of such interesting content, subscibe to our mailing list at email contact@mustardseedigital.com