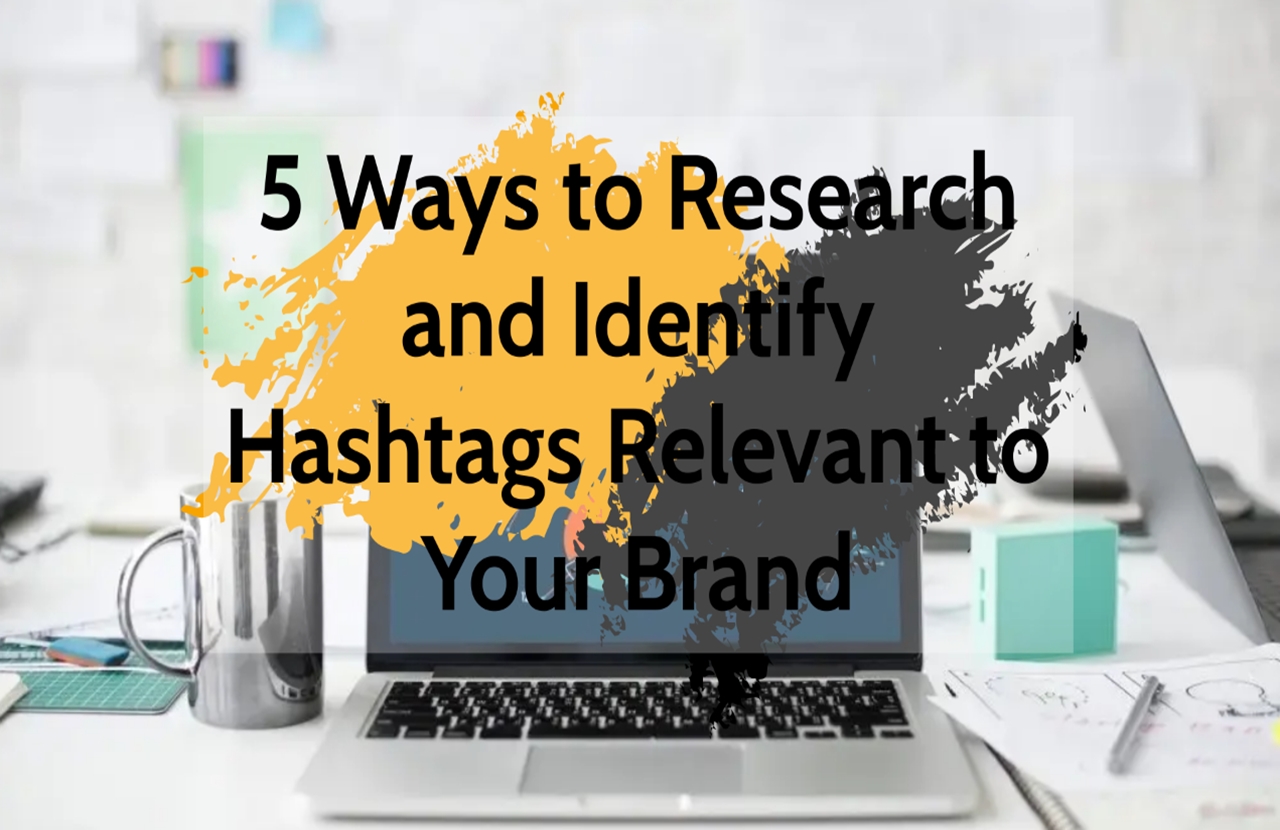 5 Ways to Research and Identify Hashtags Relevant to Your Brand
Popular Hashtags are not necessarily the best ones to use. Popular ones like #nature (639M posts) rarely engage followers if you are a brand and might not add much meaning. However, you can still use them to join the wider conversation.
In this article, we will present 5 ways for you to research and identify hashtags relevant to your brand.
5 Ways to Identify Relevant Hashtags
1. Hashtagify.me
Find the best Twitter hashtags or Instagram hashtags for your brand with Hashtagify.me.
This tool enables you to search out hashtags and their popularity. For instance, if you search the popularity of #cristianoronaldo who recently joined Manchester United football club and scored 2 goals on his return debut, you will find a surge in popularity compared to previous months, overall popularity and the trends for the month and week.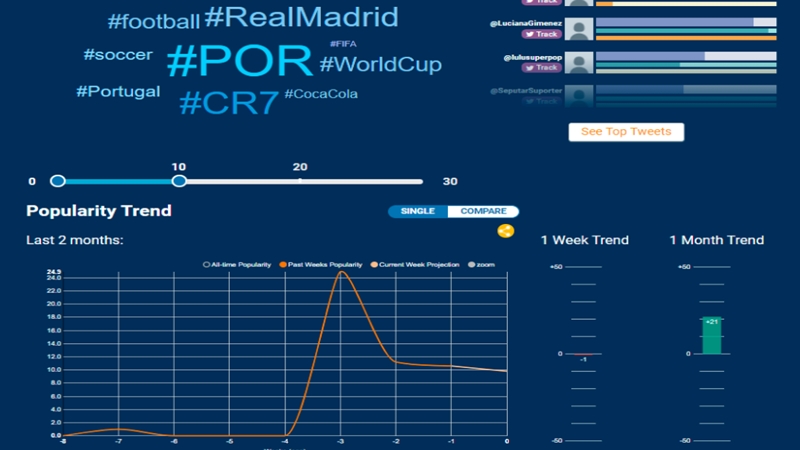 2. Trending Hashtags
RiteTag allows you to type your social media caption into the text bar and upload the photo with your caption. Hashtags suggestions will be generated based on your content or ad creatives. The "Get Report" function will provide detailed analysis on the hashtag suggested.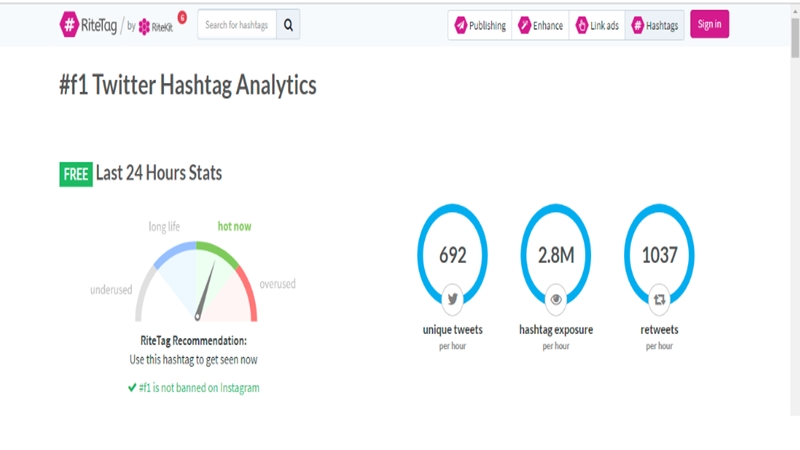 This shows an example of the analysis you can get from the #f1 hashtag on twitter with 692 tweets per hour and 2.8 million exposure per hour.
3. Social Media Listening Tools
Hootsuite allows your brand to discover which hashtags are the most popular and effective for all the social networks.
You can watch a demo on Hootsuite here
5. Related Hashtags
Consider using related hashtags that are more specific than general popular hashtags. This can narrow down the target audience and connect with them.
On Instagram, the related hashtags show just above the "Top" and "Recent" tabs when in the Explore section of Instagram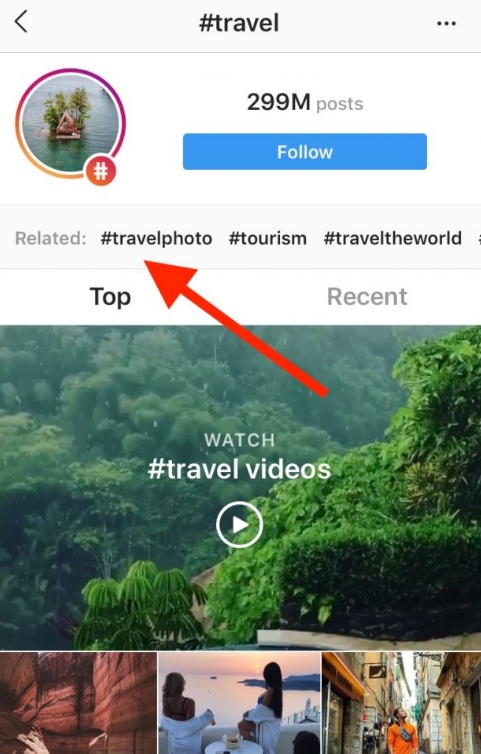 5. Analyse Hashtags on Past Posts
You can keep track of hashtags used on past posts.By analysing which posts have been more successful, a trend with hashtags used can be observed.
For example, if the most popular posts always contain a few of the same hashtags, make a point to include those in your future posts as well.
Now that you know how to use hashtags effectively, it is time to put the new knowledge into practice.
Can't find the time or don't know how to get your social media up and running? Professional social media agencies will handle all aspects of social media work for you at a fraction of the cost of hiring a social media executive.
Talk to the Mustard Seed Digital Team at +65 64431415 or visit our Get In Touch page
For more of such interesting content, subscibe to our mailing list at email contact@mustardseedigital.com