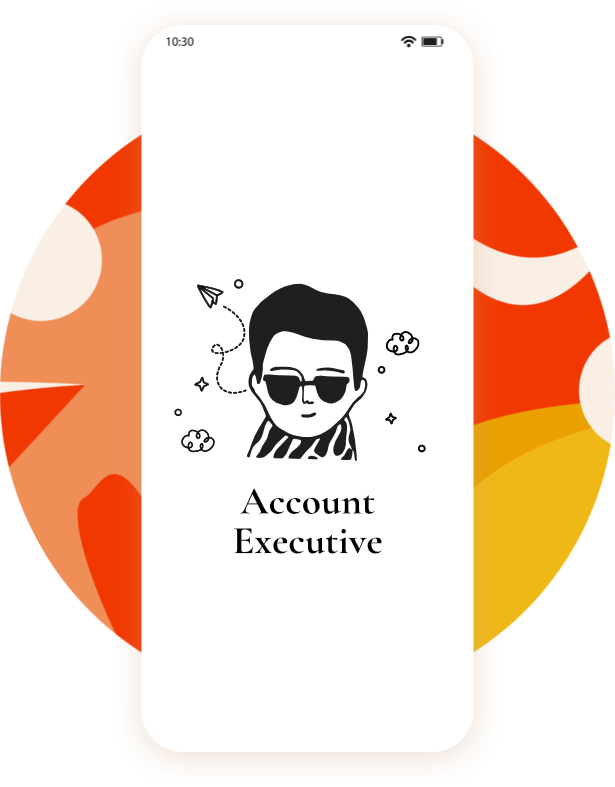 Accounts Executive (Performance Marketing)
Are you the One?
We're looking for someone who is experienced in performance marketing and can provide stellar client service experience. This will require you to be consultative, patient and knowledgeable in a wide range of digital marketing platforms as well as business industries.
What's in this role?
Assist the Account Director in conceptualizing and consulting with clients on digital campaign strategies

Work with a passionate team of designers, copywriters, and website developers

Plan, execute, monitor and optimize social media channels' campaigns to achieve business objectives

Ensure budgets are tracked and spent efficiently

Perform data analysis and provide thought leadership based on consumer insights where relevant

Analytics and recommendations with insights, data, metrics through monthly and quarterly social media reports and audits - both interim and post-campaign

Digital ad ops including ad trafficking, review of creative assets and tagging of necessary partners and organising relevant integrations

Assist the business development team to conduct professional and high-impact presentations to clients

Project manage as well as execute digital marketing deliverables to ensure quality standards, client expectations and deadlines are met

Remain constantly updated with company capabilities and services, and upgrade your knowledge of digital marketing solutions so as to effectively communicate all offerings to the client

Ensure that client issues and queries are dealt with in an efficient and effective manner

Identify upsell opportunities within your portfolio of clients, and work with the sales team to increase clients adoption of our services

Retain clients with contract renewals
Do you have the following?
Fluency in written English and communication skills

A minimum Bachelor's Degree/Professional Degree in any field

At least 2 years of working experience in the related field is required for this position

Prior experience in Advertising/Media Planning will be a great advantage

Required Skill(s): account servicing, building rapport, search engine marketing, search engine optimization, social media advertising, landing pages, presentation skills
SEND US YOUR RESUME
We plant
successful,

lasting,
meaningful relationships